Christmas message to our pen friends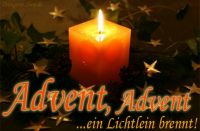 We are not sure if our Christmas letters will arrive in time. But it is our good intention that counts, and Christmas time lasts up to January 6th 2016, day of Epiphany. So, we meet Mrs. Pinger in the new library of Werner-Heisenberg-High school, who has always helped us writing letters in English. We all, German and Singhalese letter writers, are a bit lazy, and it takes some time before we receive a letter or meet again to write a new one.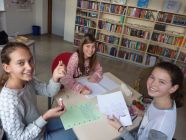 Anyway, it's just a good point of time to tell our friends at Anura College in Matara about Christmas and the way we celebrate these days. We are Christians, and we write these letters to Buddhist girls. That means that it might be a good thing to tell them about our customs and things we do during Christmas time. Of course, they will all know the word "Christmas", and – as Mrs. Pinger told us – they even send Christmas cards, always connected with good wishes for the new year.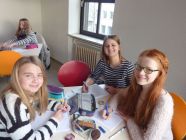 In our letters, we write about Advent season and tell them exactly what it means to have an Advent calendar. After opening 24 little paper doors of this calendar, Christmas Eve is coming soon on December 24th. There is our Christmas tree, we sing Christmas songs and there are presents, the visit of a service in church, sometimes at midnight (or a bit earlier), meeting our family members and friends on the first and second day of Christmas (December 25th and 26th ), we say our special wishes for good luck, success, health, peace and well-being, which seems particularly important at present time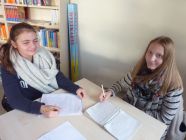 (but has always been important throughout centuries).
Finally, we decorate our letters, do some drawings and stick little Christmas symbols on them. That will help Mayuri, Nethra, Asra and Ridmi to get a good impression of how we will celebrate Christmas with our families here in Germany in a few days. We wonder what our pen friends will explain to us in their next letter. "Cultural exchange" – that's it! We are looking forward to reading their answers.