Roof will be fixed soon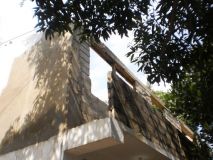 These latest pictures show clearly: construction work is going on continuously; the roof will soon be put up. As soon as this is done, our coordinator, Mr. Ruwan Abegunewardene, can start electric works: wires, sockets, switches, lamps and fans must be fixed and installed.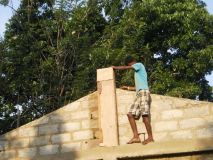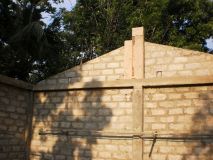 As there has not been a roof before, the ceilings of the first floor will need some renovation, too. The final white plaster inside and white painting outside will make the object shine in new splendour.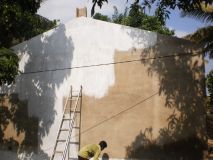 Not to forget: to get up and down to and from this first floor – which is done by the building workers with the help of ladders at the moment – a circular staircase will be put up with a covering of the bottom part to protect ladies and girls from unwelcomed eyes. In any case, work will be finished in time, and we are looking forward to the opening in summer 2015.