Journey No. 17 – Off for Sri Lanka again!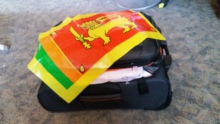 All my bags are packed and the next journey will start tomorrow morning. Clothes are not that heavy, but all those little parcels with gifts for scholarship students handed over to me by their German godparents. These gifts are meant to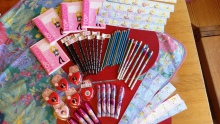 be small, thin, not heavy,…but when there are about 25 of them, it's quite a lot of kilos. Besides, there are those advertising specialties offered by V+R Bank Neuwied-Linz and Mrs. Seibt who is running a stationary's shop and always donates some very nice bits and pieces, such like pens, rulers, erasers, etc. Students of Anura College will be very happy about these little gifts, because these are things they usually cannot afford.
Some work is waiting to be done, such as German lessons or English lessons. English is much easier for Europeans than for Singhalese people, and it's a real challenge for Singhalese teachers to teach correct English. It must be the same for them as for me to learn Singhalese –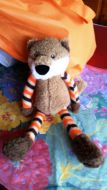 not easy at all! We will have to visit some new scholarship children and their families at home, because we want to know about their living conditions. But usually we can make sure that they really deserve our support. I could check their school reports of the first term, and we can see that there is real improvement and high ambition. Benefitting from such a scholarship, they can go to tuition-classes where they can be well prepared for the exams, and their reports show remarkable increase of better marks. Let's hope that this will lead to a more self-conscious life, being enabled to reach higher educational standards. That is one of the most important results our friendship association and our godparents are aiming at. Thanks a lot to them.
Today will be a day of rest and tomorrow morning, the plane takes off for Colombo and two association members and I will be on our way to Matara. Starting on Tuesday, I try to post regular little reports and pictures during the 15 days ahead of us. Ayubowan!